Hay There!  This info is taken from the most recent eNewsletter sent by Drs. Dave & Rich Madow, The Madow Brothers.  Be sure to register for this FREE social media webinar for dentists next Wednesday evening, February 15th at 9:00pm EST!  Don't miss it! 🙂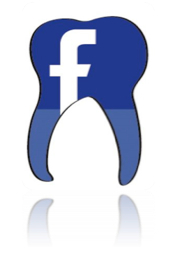 "These Two Things Will be Very Different This
Coming Wednesday Evening!"
Dear Madow Friend,
Yes! It's time again for The Best Webinar Ever! And this month, two things are going to be different, therefore we are predicting an earlier than normal "sell-out!"
What are the two differences you will see in our upcoming webinar?
Reason #1.  Back to Basics!  Our webinars have been the talk of the profession and have been filling up for the past several years! And we have discovered that many of you are now convinced that social media will help grow your practice but are not exactly sure if what you are doing (or not yet doing) is the right approach. So we are getting back to basics on this webinar, giving you a totally fresh start, teaching you how to get going with social media right now to become "THE GO TO PRACTICE" in your area!
This is the year that we are going to help build practices more than ever. We are seeing so many finacial indicators telling us that 2012 is the year it's going to happen! You have already told us that you want something to change this year for the better and we are ready to help you.
So whatever you have been doing to "grow your practice" so far this year, unless it's working like crazy, you can feel free to take a step back with us and start all over. If you are confused and not sure where you are going, please do not worry. We are not even 45 days into the new year yet so we have some time (but not a lot!). You definitely need to be with us to make sure you are on track to make this your year!
We have received so many calls and emails lately asking us what the best ways are to incorporate social media into your practice to get everyone in your community talking about you! You've heard many ideas but perhaps you still feel "stuck!" Well let's get back to the basics on this webinar! What are some of the most effective ways our dentists are using social media to get new patients?  We will teach you! What do you need to do right now to make 2012 your best year yet? We will definitely have the answers for you!
Reason #2.  Emily A. Hay. You DEFINITELY want to be the first to experience a Madow webinar featuring the newest member of our growing faculty, Emily A. Hay. Emily may be new to The Madow Brothers but she is no stranger to helping dentists and team members grow practices. She is a rare gem combining knowledge, expertise, personality and business accumen! Emily has spoken at our last three seminars… well… "spoken" may not be the right word! Teaching is perhaps a better word! She gave so many practice building tips and secrets that no one wanted her to stop. But don't worry… if you did not see her live, you can experience Emily on our upcoming webinar entitled "Let's Get Back to Basics! This is How to Have Your Best Year EVER by Using Social Media!" 
WHAT?  A Madow Brothers Webinar! "Let's Get Back to Basics… This is How to Have Your Best Year EVER by Using Social Media!"
WHEN?  Wednesday, February 15, 2012 at 9PM Eastern Time
WHERE?  In the comfort of your home, car or office (it's a webinar!).
WHO?  This webinar is great for both dentists and team members!
COST?  FREE
HOW?  Click HERE to register! It only takes a minute!
Please sign up early to guarantee your place. Our last three webinars had record breaking numbers attending, so don't wait! Also, we highly encourage you to log in at least ten minutes before the start of the webinar. We start exactly on time and due to the high demand, some people always get shut out. We don't want you to be one of those people! Sign up now!
When you experience a Madow webinar, you will see the difference!
Talk to you soon,
Dave                        Rich
P.S. If you have any questions, always feel free to call us at 1-888-88-MADOW.