By Emily A. Hay
This post was discussed on-air the Internet Advisors Shows, WJR 760AM Detroit.
Finding the perfect dress for a special event can be stressful…and while browsing designer labels can be fun, actually wearing one can be cost-prohibitive.  It's time to add "rented couture" to the list of things made possible by eCommerce and technology today.  Meet RenttheRunway.com (RTR)!  This site offers fashionable gowns that you wear and return; a rental concept that has a somewhat similar feel to Netflix and a business model that follows today's protocol to innovate when faced with a dilemma.
Women in Social Technology
RTR Co-Founders, Jennifer Hyman and Jenny Fleiss, (Harvard Business School classmates) are proof of women who have successfully leveraged social technology to propel their entrepreneurial endeavors in a big way.  They recognized a need and were able to take their passion for fashion, outside-of-the-box thinking, and technology to operate a thriving multi-million dollar business.
There is no question that social media is significantly impacting growth via word-of-mouth referrals.  I personally learned about RenttheRunway.com only through a Facebook post and photo shared by Nikki Little, PR Pro and Social Media Manager.
Renting the Runway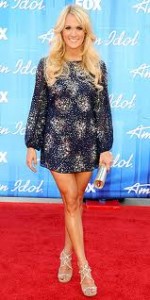 Knowing I needed something special to wear to a friend's wedding but not feeling motivated to go shopping for a dress, I turned to this  online option I recently learned about.  From behind my keyboard in the comfort of my pjs, I was able to browse some of the most glamorous designer dresses and relished the opportunity to wear one with virtually no risk and little cost.
The first dress I picked was unfortunately unavailable for the dates I needed it (in fact, being a brand new piece of inventory, it was unavailable for a few months).  However, I narrowed my search by the date range and found a "Celeb Pick," a stunning dress by Badgley Mischka called the "Orion Sequin Orbit Sheath."  The dress had a retail price of $995.00, could be rented for $125.00 and was a style that had been worn by Carrie Underwood on the red carpet.  There were a number of sizing details and helpful notes in the dress description including some impressive zoom capabilities on the model photos.
There was a great promo available for first time customers and I completed my rental check-out for 2 dresses (RTR includes a second size of the dress you selected sent at no charge in case the original size you selected doesn't quite fit).  One day before the event, the dresses arrived at my house in absolutely perfect condition.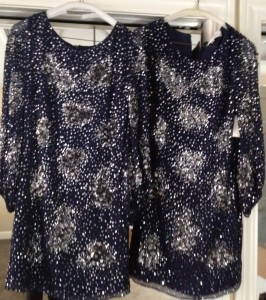 I had a blast styling the dress with my own silver purse, earrings & nude shoes.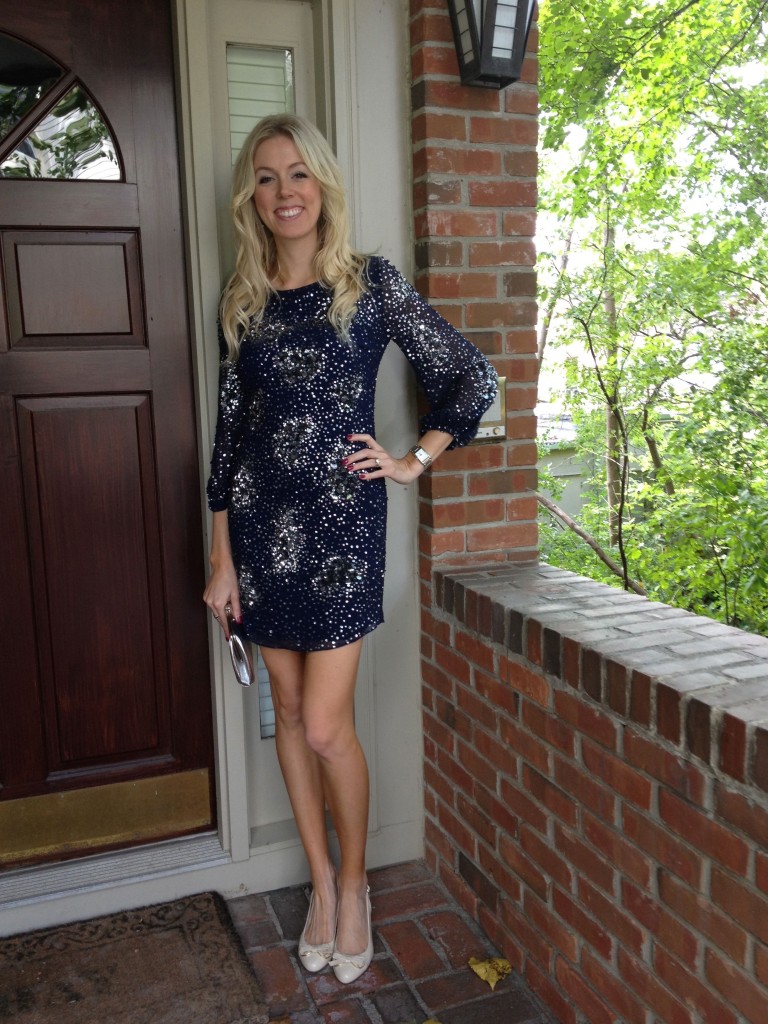 After the event, I packed the dresses back up in the packaging provided and returned them via U.S. mail. I received a confirmation email when RTR received the return.
Minor Kinks
While you are selecting your dress, you can chat with RTR stylists via chat box.  The stylists are very busy so it was my experience that the chat boxes took a long time to be answered and even longer to get the complete help you need.
On one occasion when I initiated the chat box, I waited for assistance and never received an answer, despite the chat box telling me someone would be right with me.  I emailed RTR about this particular problem and they sent me a % discount for next rental since their stylists were in fact, not available that day.  A very fair gesture.
Will the Concept Become Obsolete?
Since I couldn't help but compare the RTR concept to the Netflix model, I couldn't help but wonder if RTR could be vulnerable to the same factors that impacted the movie rental model in the first place.  As we all know, Netflix came along and changed the way we rented movies.  Instead of physically going to Blockbuster to rent a DVD, you could have a boatload of DVDs shipped to you from Netflix, then watch and return without ever leaving your home.  Even Netflix's offerings have changed with the evolution of how we consume movies. Movies are essentially data; data that was once accessed via DVD and is now accessed wirelessly on-demand and even through social networking sites.
However, there is no substitute for actual physical dresses. There isn't an alternative way to wear dresses; we consume fashion by…well…wearing it.
Rent the Runway has incredible potential to continue to grow as our society increases its comfort with renting and as they establish customers early – via prom dresses for example.  While I am not running out to buy a Badgley Mischka dress today, I was exposed to the brand I otherwise would not have been and am excited to experience again.  Besides, part of my pride in being a Rent the Runway customer comes from my excitement to support entrepreneurship.  Way to go Jennifer and Jenny and thanks for leading the way!
Would you rent a dress for an event?  What do you think could impact the Rent the Runway business model as we know it today?
Thanks for reading!
~Emily
PS If you are interested in renting the runway, please let me know via comments below – I'd be happy to email you a referral. 🙂