Brenda Meller of Meller Marketing recently had Emily as a guest on her LinkedIn live show, Social Media P.I.E.
The live, interactive show aims to interview inspiring People who Inform and Educate YOU. Brenda specializes in helping individuals and business harness the power of LinkedIn.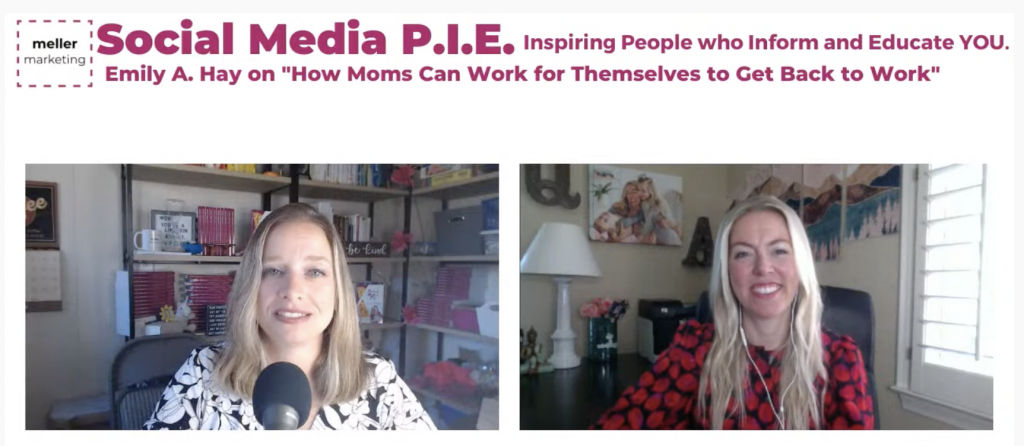 Emily's feature included tips for how moms can get back to work — for themselves.
Interview highlights include:
The overlap of women looking for flexible work and professional fulfillment, specifically in marketing
How to handle a resume gap and become self-employed or work as a freelancer during caregiving years
The 6-week program Hay There Social Media uses to teach women transferable social media skills — from prospecting to implementation
The many resources available to freelancers and momprenuers
How to qualify leads and how to charge clients according to what they are looking for
Where to go to learn more about the Social Media Insiders program
Watch the interview in its entirety here:

Check out Brenda's upcoming live guests and more on her website or connect with her on LinkedIn.