I was recently honored to receive the Nancy Ray Founders Award from the Women Business Owners (WBO) of Southeast Michigan, an organization taking amazing strides for female entrepreneurs.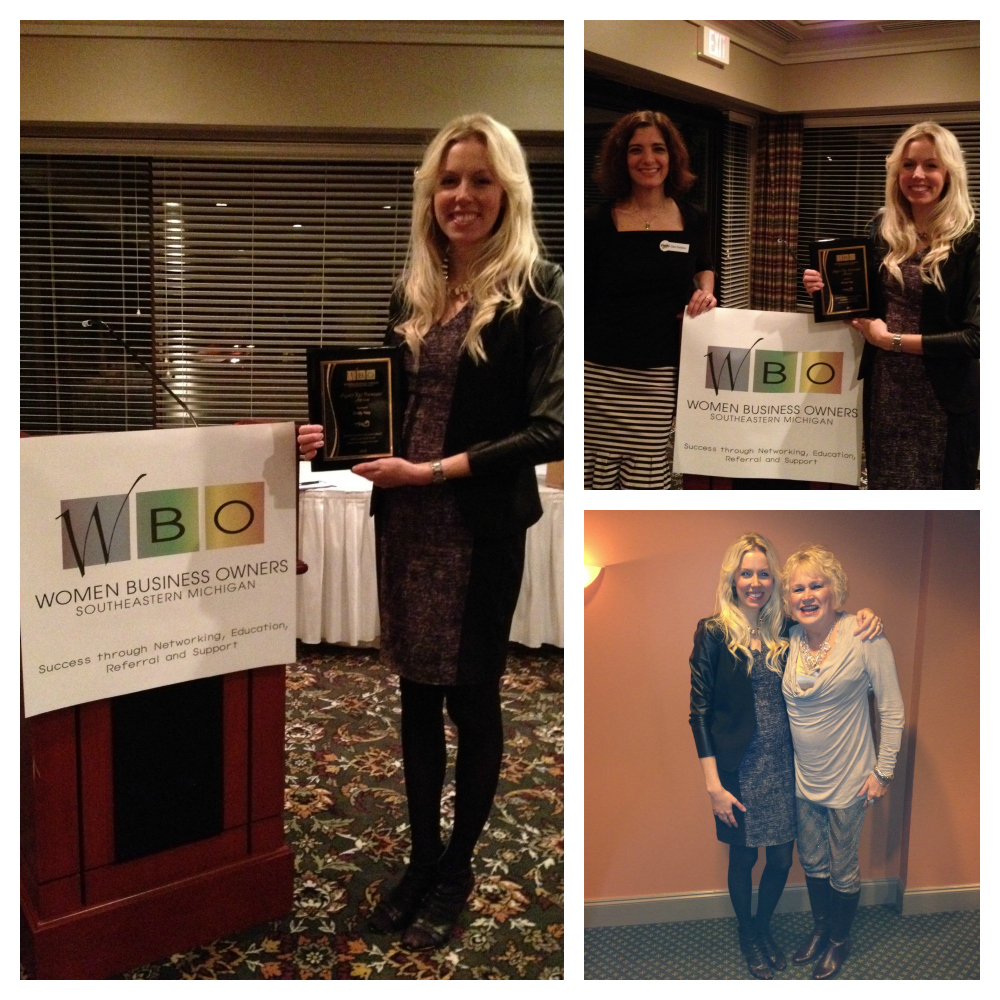 With this award, I reflected on the many individuals who have contributed to my personal journey and those I will continue to lean on to grow going forward. It's important for women to support other women. No one can reach his or her full potential alone, especially in the beginning, and embracing this concept has gotten me farther faster and it's a plan I will rely on in the future.
I shared a big thanks to my husband, my mom, my mentors and friends, Eleni Kelakos, Anne Doyle and Marla Drutz. Furthermore, a huge personal thanks to my team at Hay There Social Media; a group of amazing multi-taskers, who are talented beyond belief are my inspiration for pushing us forward everyday.
Thank you again to the WBO organization for this tremendous honor!