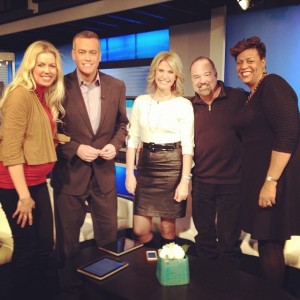 I am honored to be a contributing member of the Professionals Panel on "Live in the D," which airs weekdays at 11am EST on WDIV Local 4 / NBC Detroit.  Here are a few snippets from our discussions below and you can find show archives on the Live in the D webpage.
Here's more about the new show gaining a ton of momentum on TV and online…be sure to tweet all things using #LiveintheD!
From ClickonDetroit.com:
There is a lot of positive happening in our area and we want that to be showcased.
On Live In The D, you can see the news stories important to you and your family – but with a broader perspective of our city, our suburbs, our neighbors and their children."

Have any questions or topic ideas that you would like covered on Live in the D on Local4?  Remember to tweet them using #LiveintheD anytime and during the show!
Thanks for stopping by.