Are YOU Starting Your Day with a Social Media Strategy?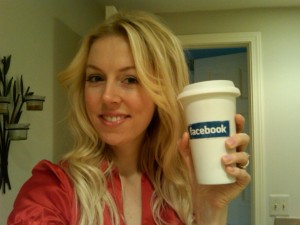 Small Business Client Case Study...
If you've visited my blog before, you may have sensed my passion for leveraging social media to deliver results!  We all know that anytime you set out to obtain a goal, you must have a clear course of action to follow in order to be successful.   Taking on a social media marketing initiative for your business is no different; without a game-plan established, time can be wasted and end results may not have the impact they could've had.
Part of my social media focus includes working with business owners to establish a custom strategy for their social media success.  Having a defined plan in place also ensures all parties are accountable for their respective implementation…and accountability leads to results!
One particular small business client that has been experiencing significant social media results is a locally owned and operated bakery. In the first few months of dedicated social media management and activity, this small business has been able to achieve the following established goals:
Ensure a strong social foundation online
Build new customer relationships
Increase community awareness of brand
Drive additional revenue
We established a number of specific tactics under each general goal.  An initial timeframe was set and progress has been measured along the way.  It is important to manage the social media activity closely so adjustments can be made to the strategy when necessary.
It doesn't matter if your business is bread, real estate, jewelry or service-based  –social media marketing is something that any small business has the opportunity to truly yield great results from if the right plan is in place and implemented consistently.
I know that seeing examples of effective social media marketing is a strong way to learn best practices for YOUR small business. I look forward to sharing these types of posts here in this section of my blog!
Fuel Up For Social Media Success!
~Emily A. Hay